May 22, 2017
Posted by:

steve

Categories:

foreign national mortgage, mortgage articles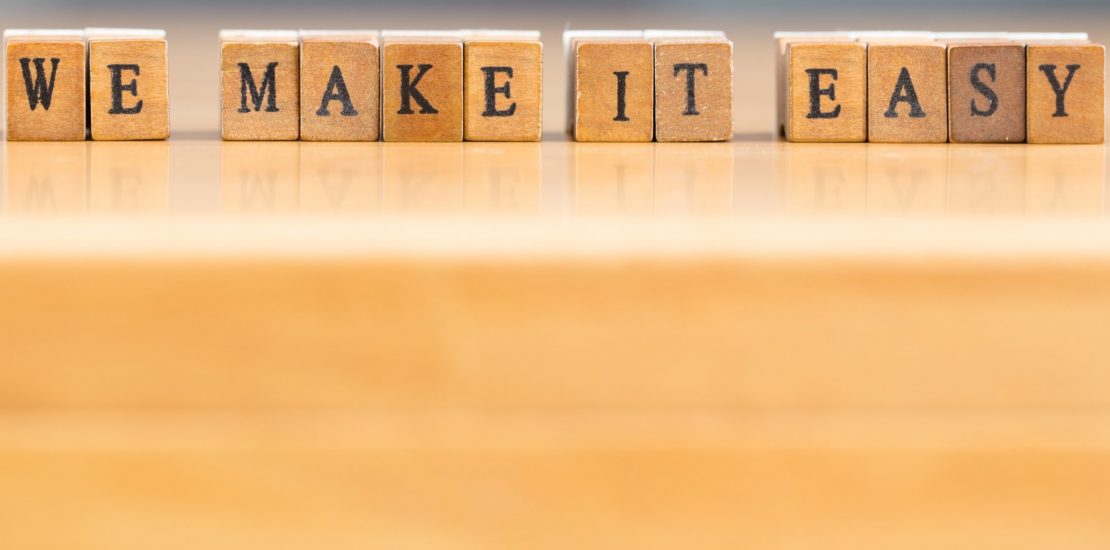 Buying property in Florida? In this post, we're telling you everything you need to know about getting your foreign national mortgage.
Buying property in Florida but don't hold American citizenship? In this post, we're telling you everything you need to know about getting your foreign national mortgage to secure that dream house in the beautiful Sunshine State, and it's more straightforward than you might think!
Florida continues to rank as the top U.S. state for foreign real estate investment.
And, did you know that foreign property investors purchased $102.6 billion of U.S. real estate between April 2015 and March 2016? In addition, the number of properties purchased rose 2.8 percent to 214,885.
For the past four consecutive years, approximately 25% of all sales in Florida were to foreign buyers.
With more and more non-U.S. citizens seeking home ownership in the Florida area, it's essential to know what foreign national mortgage route to go down.
Your foreign national mortgage options
Various mortgage lenders offer foreign national mortgage programs, which are pretty much the same as standard U.S. loans – except that the required down payment is generally larger.
If you're planning to purchase a moderately-priced home, there is another option. Foreign nationals can also qualify for FHA mortgages (insured by the Federal Housing Administration).
We'll give you the lowdown on both 1) Traditional loans to international buyers versus 2) FHA mortgages.
1) Who can you get a standard foreign mortgage from?
While not every bank will offer this kind of loan, there are options out there. Try the large banks and see what each of them offers. Some lenders will try to make you jump through a lot of hoops, so to save yourself time and effort by trying the international banks first. They will be used to working with non-U.S. citizens.
Community banks located in areas with a large immigrant population are another good bet as their staff is also familiar with foreign financial matters.
If you don't want to go to a bank, find a local, licensed loan originator who works for a non-depository mortgage lender or a mortgage broker. Either of these bodies will be able to help you locate a lender.
Credit unions are another option to consider. These non-profit financial service providers usually offer extremely competitive rates and may have special lending programs for green card and visa holders.
What you will need to do next
You will typically be asked to put down around 30-50% of the total property cost.
You will also be asked to provide documentation to show sufficient income, bank statements, reference letters from the bank or credit institution, and two forms of identification. It may sound like a lot to put together, but just stay organized and you will get there.
Next, you need to establish a bank account in the U.S. and deposit the down payment into the account to be able to get the foreign national mortgage. Some banks will require that your keep your account open for at least two years from the opening date.
Other lenders also require six to twelve months mortgage payments to be held in your account before closing.
Fixed-rate mortgage vs adjustable rate mortgage
Two of the most common types of mortgage loans are fixed-rate mortgages and adjustable rate mortgages.
The interest rate on a fixed-rate mortgage will remain the same for the entire life of your loan while the interest rate on an adjustable rate mortgage may adjust at regular intervals and may be tied to an economic index, such as a rate for Treasury securities.
Check out some of the pros and cons here.
Age Restrictions
In most instances, there are no age restrictions on foreign national mortgages. Some lenders will want to see proof of income if the mortgage terms go over the standard retirement age i.e. proof of pension.
Insurance
Every lender in the U.S. will require borrowers to buy homeowners insurance to protect the home from any potential future damage.
Insurance costs vary depending on the size of the home and state. They tend to be costlier in areas prone to natural disasters, such as Florida where there are frequent hurricanes and floods.
Finding affordable homeowner's insurance in Florida can be costly. With an average annual premium of $2,084 (nearly double the national average of $1,034), Florida has the highest home insurance rates of any state in the country.
Having said that, the location of your property along with its age, condition and the insurance provider you choose will all play a part in determining the cost of insurance. Do your research because there are lots of different companies out there.
Property taxes
Foreign buyers must consider property taxes when applying for a foreign national mortgage in the U.S.
The taxes vary by state and county, from a few hundred dollars to thousands of dollars a year, depending on the area and value of the house.
2) Getting an FHA loan
The FHA is the largest insurer of government-backed residential mortgages. Due to their less rigorous lending standards and lower down-payment requirements, FHA loans can be the perfect solution for borrowers in today's market – particularly first-time home buyers.
Borrowers can qualify for an FHA loan with a down payment as little as 3.5% and a credit score of 580 or higher. Those with credit scores between 500 and 579 must make down payments of at least 10%.
It's important to note, however, that non-U.S. citizens without lawful residency status are not eligible to take out FHA loans.
When you indicate on your mortgage application that you are a non-US citizen with lawful residency, the lender will confirm your residency status before going any further.
In this case, you'll either be:
A lawful permanent resident alien:
In this case, the FHA will insure the mortgage under the same terms and conditions as it does for U.S. citizens. You do not need to have a credit rating in the U.S. to be eligible.
You will have to produce documents then prove your status when applying for your FHA mortgage. These are issued by the Bureau of Citizenship and Immigration Services.
Non-permanent resident alien:
The FHA will insure a mortgage made to non-permanent resident aliens if the property will be your primary residence, you have a valid Social Security number, you have earned a satisfactory two-year credit history, and you can produce an Employment Authorization Document issued by BCIS showing that you are eligible to work in the U.S.
Read next: FHA Mortgage Program
What money can be used for an FHA loan?
You own savings can go towards the down payment. But other allowed sources of cash include a gift from a family member or a grant from a state or local government down-payment assistance program.
Lender must be FHA approved
Because the FHA is not a lender, but rather an insurer, borrowers need to get their loan through an FHA-approved lender (as opposed to directly from the FHA). Not all FHA-approved lenders offer the same interest rate and costs – even on the same FHA loan.
Costs, services, and underwriting standards will vary among lenders or mortgage brokers, so hunt around for the best deal to suit your needs.
Two-part mortgage insurance
Two mortgage insurance premiums are required on all FHA loans: The upfront premium is 1.75 % of the loan amount and is paid when the borrower gets the loan.
The second is called the annual premium, although it is paid monthly. It varies based on the length of the loan, the loan amount, and the initial loan-to-value ratio, or LTV.
What if you don't qualify for an FHA mortgage?
If you don't have lawful residency status you might still be able to get something from a lender in your own country. You could try convincing a property seller to finance your purchase, try an American specialty lender catering to foreign investors or make arrangements with an American co-signor or hard-money lender.
Good credit scores
For many foreign nationals, American credit history is minimal because they either have never lived there or have only been in the country a few years.
There are ways around the issue, however. Foreign national mortgage lenders can assemble a credit report based on your payment history with utility companies, landlords and any other accounts requiring regular payments.
While this type of report is more expensive, it is a solution that can make homeownership possible. Make sure you pay all your utility bills on time and in full because your mortgage approval may depend on your dependability.
Conclusion
As you can see, just because you're not a U.S. citizen doesn't mean homeownership is out of reach.
Preparation is absolutely key to any foreign national mortgage.
Before you even start viewing ANY potential properties:
Ascertain your available budget
Research which mortgage route is right for you (traditional foreign national mortgage or an FHA mortgage)
Look at current/future exchange rates
Calculate the total cost of purchasing and decorating a property
Factor in legal fees
Look into insurance options
Know your tax obligations
Want to get the ball rolling on your foreign national mortgage? Check out our fast mortgage application here or contact us if you have a question, want to leave a comment, or would like further information about New Florida Mortgage.